Social Programs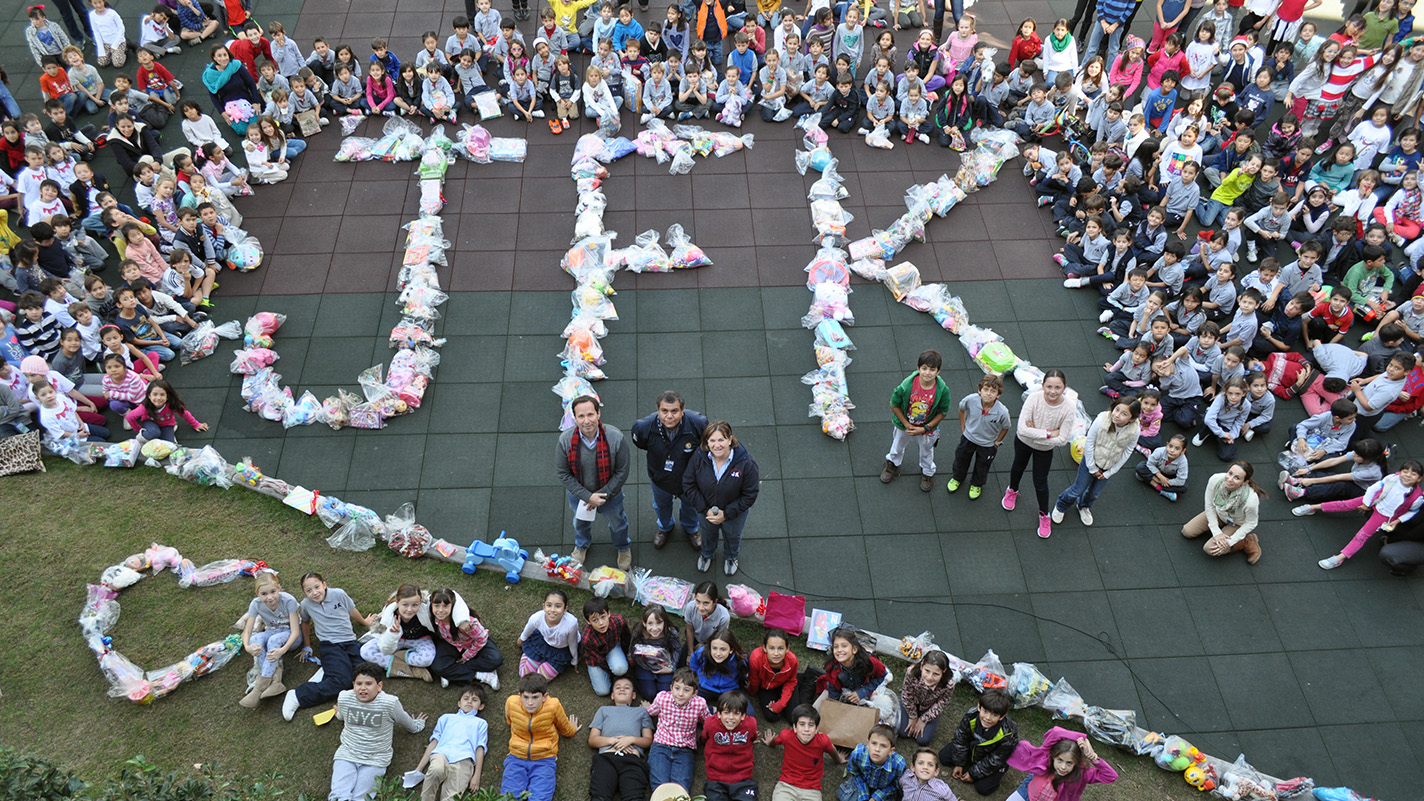 Our team of volunteers, Social Service students and the JFK Eco-Club work together with the Social Service Coordination throughout every the school year to raise awareness in both environmental and social issues. We like to help within community and we also have created social service campaigns:
Firefighters Campaign
Dress a Child
Electronic Waste Campaign
Toy campaign
Candies and Piñatas Campaign
Our Volunteers Committee is formed by 5 people: a president, vice-president, secretary and two representatives. We have more than 250 volunteers formed by parents who help and participate in the school events.
Give a Toy Campaign
Join one of the best Campaigns we have: Donate a Toy! From November 22 to 29!
Find a toy in good condition or purchased that you want to donate to a child. You will receive a bag with a ribbon and a piece of paper where you can dedicate a nice message to the child. You can put one or two gifts depending on the type and size of the toy.
For the Preschool and Elementary sections you can leave your toy in the boxes that you will find in your classroom.
For the Middle School and High School sections you can leave your toy in the container that you will find in the central patio. If your toy is to be reused, we ask that it is presented in good shape, not broken, not stained.
We do NOT receive toys that require batteries. If you have many toys that you want to donate, you can ask for more bags with your teachers, in your section or directly at the Ecoclub. Imagine the happiness you generate by donating, let's continue doing the extraordinary.
Thanks for your support!
Marlene Cruz López
Volunteers Program .