Programs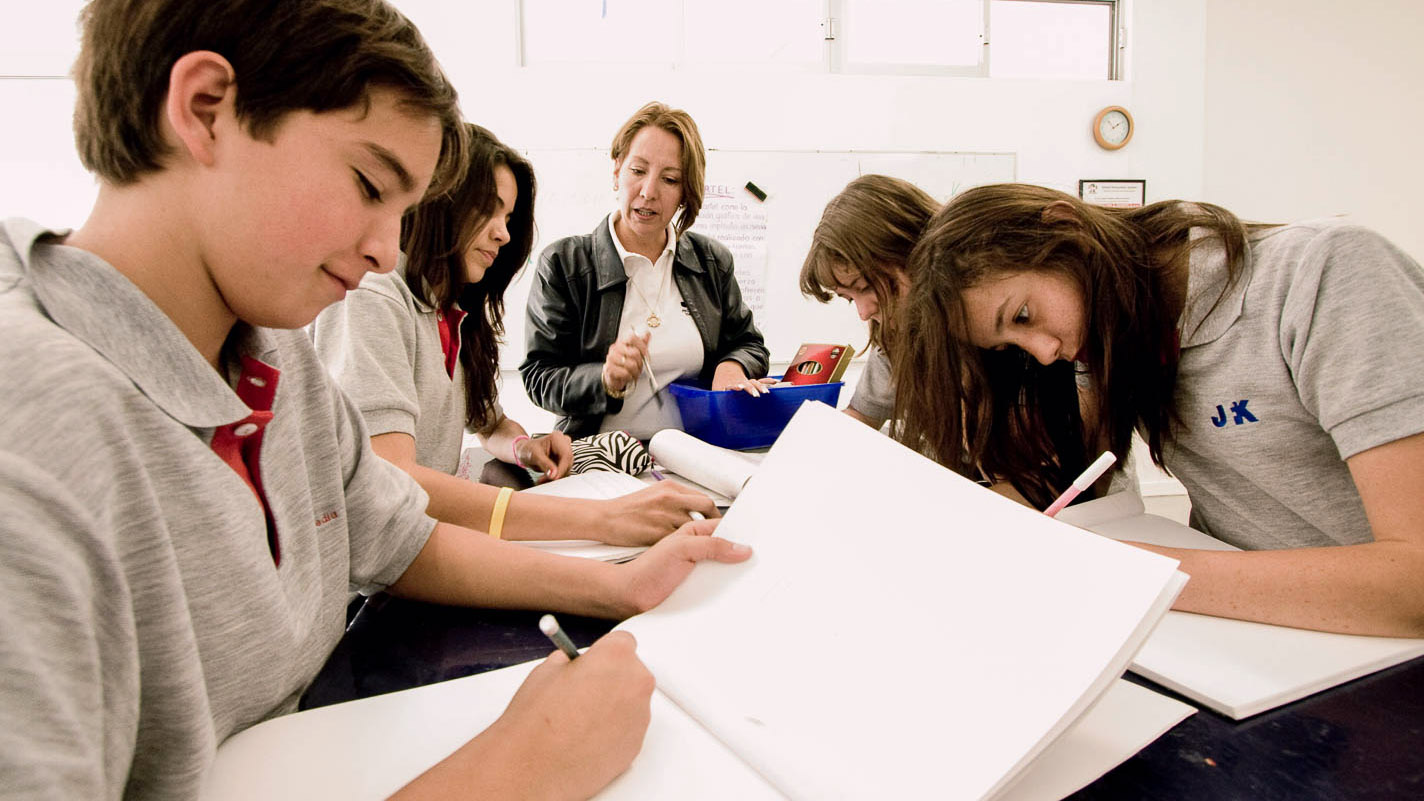 MYP (Middle Years Programme)
The IB MYP (Middle Years Programme) offers a challenging international academic program centered on three elements:
Student -Centered Learning: The MYP gives students ownership over their learning by combining both direct instruction and inquiry-based exploration in 8 different subject areas:  Individuals and Societies, Sciences, Mathematics, Language and Literature (English and Spanish), Design, Arts, and Physical Education.  This combination produces responsible students capable of self-directed learning and meaningful collaboration. 
Approaches to Learning: The IB MYP places importance on developing critical modern skills, such as research, critical-thinking, effective communication, self-management, and social skills.  This thread connects all IB MYP subjects so that students develop crucial skills needed for success in the IB Diploma program as they explore classroom content. 
Global contexts: The IB MYP recognizes that learning takes place in context and encourages students to explore six main contexts in their studies: identities and relationships, orientation in space and time, cultural and personal expression, technological innovation, globalization and sustainability, and fairness and development.  We take class content and filter it through these contexts so that student self-exploration is directed toward the biggest issues of the world today. 
Mentoring Program
The goal of our Mentoring Program is to ensure that each individual student has at least one adult outside the immediate classroom environment that knows them personally who can provide guidance and advocate for them during adolescence on a range of different social and school issues. Mentors (a teacher or member of staff) receive training on how to build positive, dynamic and reciprocal relationships that last the years of middle school and meet with mentees consistently throughout the school year at agreed times to discuss issues relevant to the student. We consider the mentoring program to be one of the foundations of positive adult-student relationships in middle school as well as a powerful tool in our anti-bullying school initiatives.
Second Step
The goal of our Second Step Program is to guide students through the social, emotional, and physical changes of adolescence while simultaneously addressing character education and the teaching of school values. Students meet in Second Step class once per week with classroom teachers and address a range of issues such as identity, effective study habits, stress management, responsible social media and technology use, bullying and cyberbullying, friendships, sexuality, decision-making, confidence, and alcohol and drug abuse.
Social Service
The goal of our Social Service program is to develop within each student, in the words of the International Baccalaureate, an "inner vibration" to serve others and make a difference in the world. Each year in middle school, students complete a generation social service project that requires them to use their passions and interests in order to carry out meaningful service. All three generations in middle school are currently working on projects that support scholarships for young indigenous women in Querétaro so that they can complete their studies and use that education to transform their communities. Such projects require extensive sensitivity training for our students as well as time to investigate and reflect on why young indigenous women in Querétaro need scholarships to stay in school. We hope these service experiences create lasting memories with our students as we work together for a more peaceful and prosperous México.
Say Something
Teaches youth and teen, grades 6-12, how to recognize signs & signals-especially on social media from individuals who may want to hurt themselves or others. Say something teaches them how and why to go to a trusted adult to get help.
Sometimes students are afraid to speak out because they think they will be considered a snitch or be alienated or physically hurt. This is why Say Something teaches children the difference between telling someone and saying something to get help.
The MYP's goal is to develop whole students. This means that MYP students work daily towards becoming inquisitive, knowledgeable, intelligent, open-minded, committed, entrepreneurial, balanced and introspective people.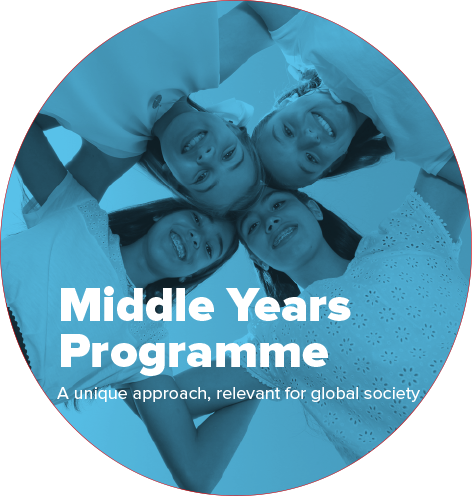 Download
Digital Presentation MYP