Who We Are
Who We Are
The John F. Kennedy School, The American School of Querétaro, is a private, non-sectarian, non-profit institution that offers a bilingual and multicultural education within the context of American educational traditions.

We are a unique institution with more than 50 years of history, tradition and innovation in the field of international education, deeply committed to making lasting contributions in all our students by providing the best professional practice and examination of research on student learning.

Great emphasis is placed on the importance of understanding among peoples and responsible citizenship. Parents of the JFK community understand that the education of their children is a shared responsibility. They are encouraged to actively participate in an ongoing relationship of mutual support and communication between school and home. Thanks to our certification for high-quality program from the United States, Mexico, and the International Baccalaureate Program, we are a highly attractive option for local and international families.
JFK History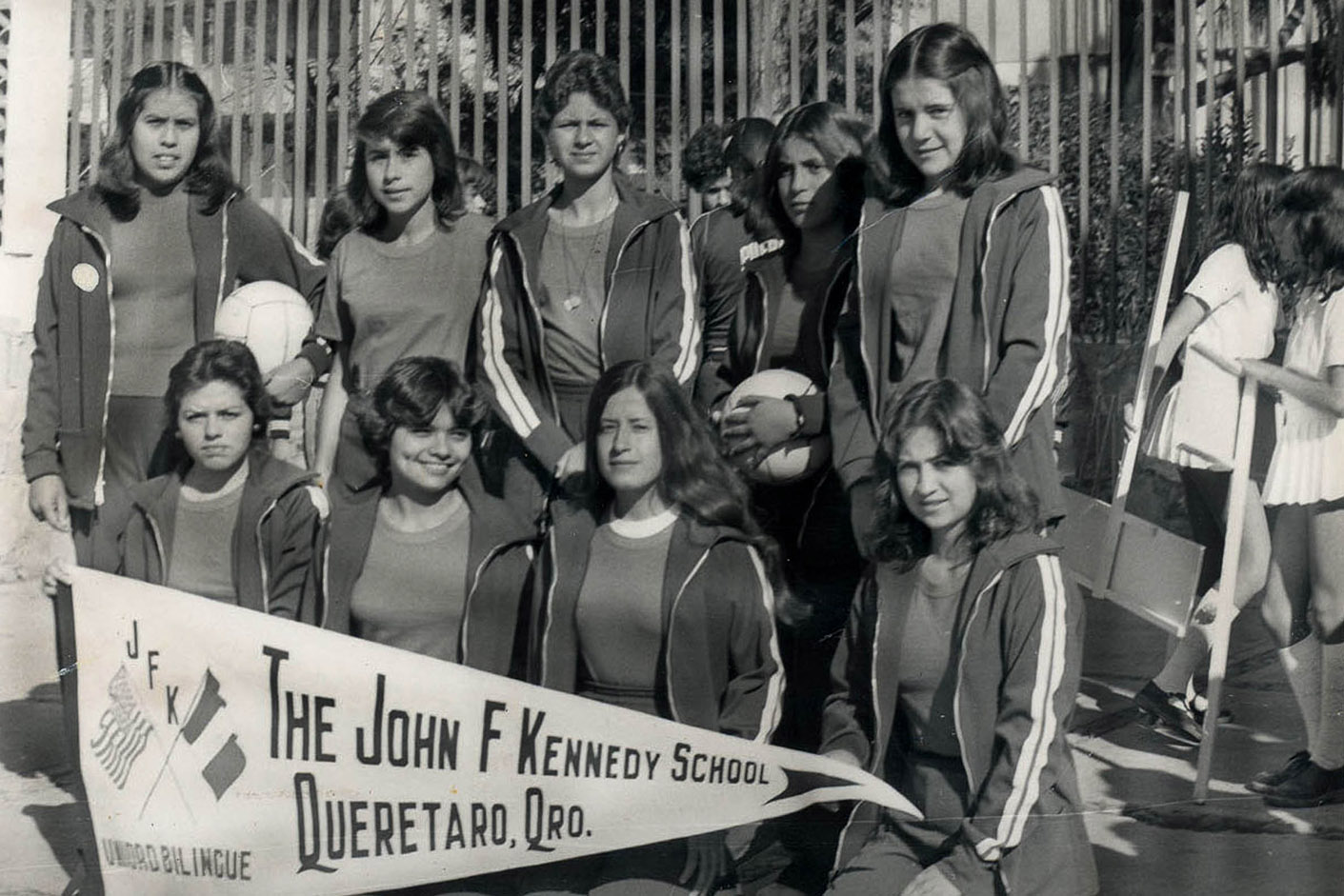 In 1964 a group of Queretaro's businessmen, headed by the TREMEC Company, established a bilingual and bicultural school for the children of its foreign executives, whose studies would be accepted in both Mexico and the United States.

The school started with 30 students in the Cimatario section of Queretaro and later moved to Hacienda la Laborcilla with sixty students. In 1967 the Preschool section was started, followed by the Elementary and Middle School section the next year. In 1970 the school was relocated to its present site in Jurica Campestre on a land comprising nearly 5 acres, donated by the Torres Landa family. It was until 1989 that High School started, with the help of several companies and 50 families sponsoring the construction. In 1994 the school acquired an adjacent 1.5 acre lot with for the construction of a combination auditorium/gymnasium. Thus was born the John F. Kennedy School, The American School of Queretaro.

Today, thanks to the work of the school's governing board, assembly members, administrators, support staff, teachers, parents, and students, the John F. Kennedy School is recognized throughout Mexico and abroad as an excellent educational institution whose graduates attend many national and international colleges and universities.
PRIDE
We are a large, enriched multicultural community driven by our mission to form people, who are able to achieve the extraordinary through social commitment and critical thinking.